Job Summary
Under the direction of the Operations Support Supervisor, and in accordance with company policies and procedures the Material Handler is responsible for the inventory, preparation, staging and movement of raw materials, finished goods and MRO parts between different location and departments within the manufacturing facility.  Preparation, that includes processing or modification of parts, must be performed per prints and specifications in an accurate and timely manner.  
Essential Duties & Responsibilities
This list of duties and responsibilities is not all-inclusive and may be expanded to include other duties and responsibilities, as management may deem necessary from time to time.
Perform inventory transactions in ERP system using proper procedure.
Pull, inspect, prepare, move, package and label raw materials and finished goods per work order instructions.
Stage materials used in the production of finished goods in correct work center areas.
Set up and operate filament cutter, bagger, or other equipment to perform work order instructions.
Set up and operate equipment such as saws, drills, presses, and trimmers to perform work order instructions.
Trim, cut, finish, or assemble materials per work order instructions.
Inspects finished goods before delivery to shipping area.
Safely and efficiently delivers goods to Shipping & Receiving Department
Maintains a clean work area to company expectations.
Follows all safety guidelines assigned to works station and equipment used.
Responsible for the operability of the equipment used in the preparation and movement process as well as basic maintenance.
Participate in the development of work instructions or continuous improvement projects.
Performs other duties as assigned.
Works in accordance with Tanis mission and values at all times.
Education and/or Experience
High School Diploma /GED equivalent
Requires 1-3 years of materials handling experience in a similar role.
Forklift, reach truck, pallet jack experience preferred
Physical Demands
The physical demands described here are representative of those that must be met by an employee to successfully perform the essential functions of this job.
Activities are performed on a routine basis using personal protective equipment (PPE) such as glasses, shoes, and earplugs.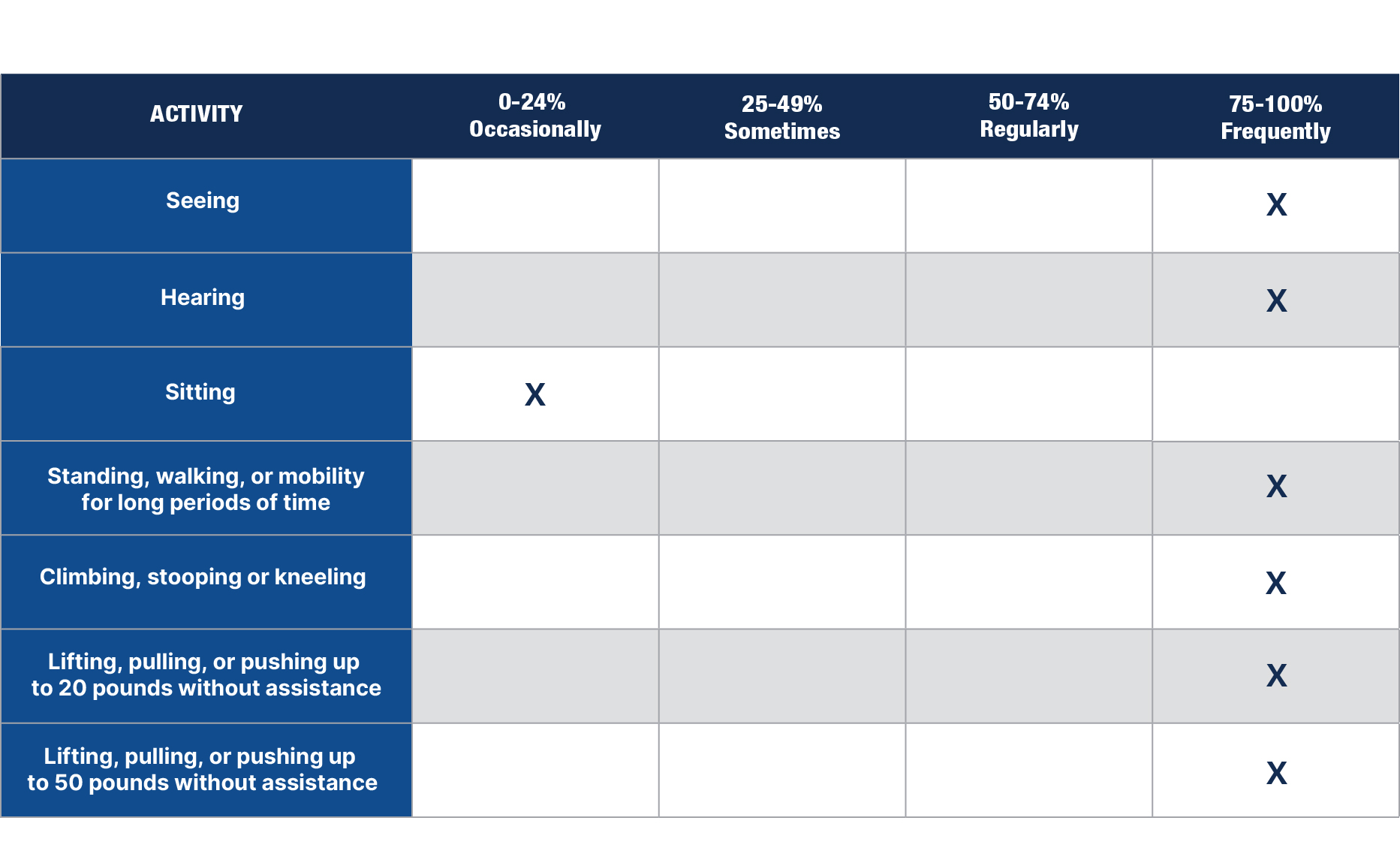 Note: The statements herein are intended to describe the general nature and level of work being performed by employees assigned to this classification. It should not be construed as an exhaustive list of all responsibilities, duties and skills required of personnel so classified.
Employee will operate various hand tools, power hand tools, machine tools and forklift.
Work Environment
Normal factory environment. Slight exposure to dust, noise, fumes, and oils is present.