Abrasive Brushes
Our abrasive brushes are constructed with a high-quality nylon that gets mixed with a specific abrasive grain to create the filament strands, which provide the working action of the brush. The abrasive grains include our exclusive high-performance CeramiX® with 3M™ abrasive grain, silicon carbide, aluminum oxide, alumina silicate and diamond. 
Abrasive brushes play a vital role in manufacturing operations, ensuring consistency in part performance, increasing throughput and productivity, and automating manual finishing processes.  
Tanis abrasives are versatile for use in automatic and stationary machinery such as CNC machining centers, robotic cells, 5-axis machines, fine blanking machines, specialized machinery as well as power tools, drill presses and hand tools.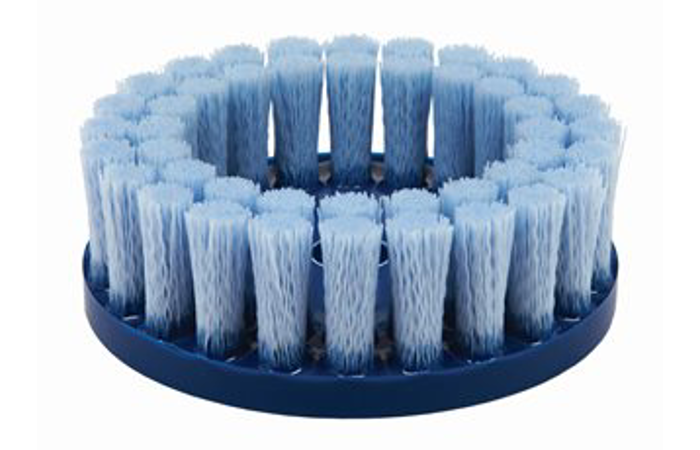 Disc Brushes
Disc Brushes are available in three different patterns and are ideal for flat part deburring, surface finishing and polishing. Brush diameters range from 4" to 10".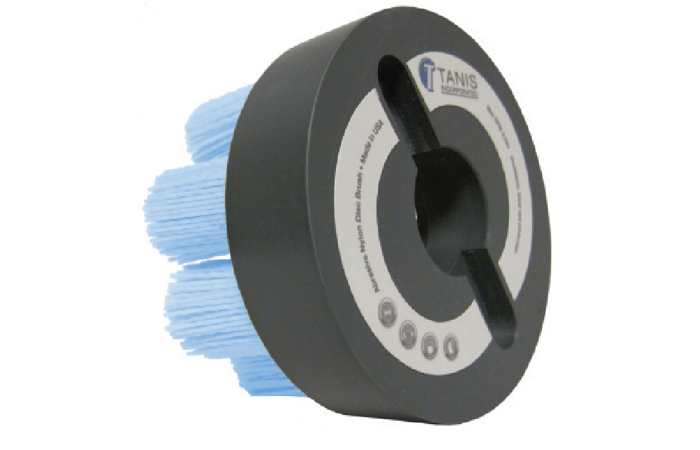 Shell Mill Disc Brushes
Shell Mill Disc Brushes are designed with a built-in keyway for ease of mounting on a standard shell mill holder for deburring, blending and surface finishing. Brush diameters range from 2" to 10".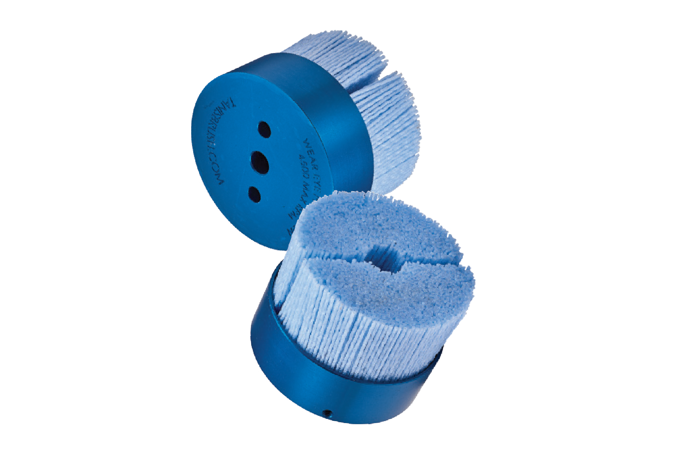 Mini Discs
Mini Discs are designed with a dense filament pattern for aggressive finishing of smaller surfaces – deburring, blending and polishing. Offered in 2" & 3" brush diameters.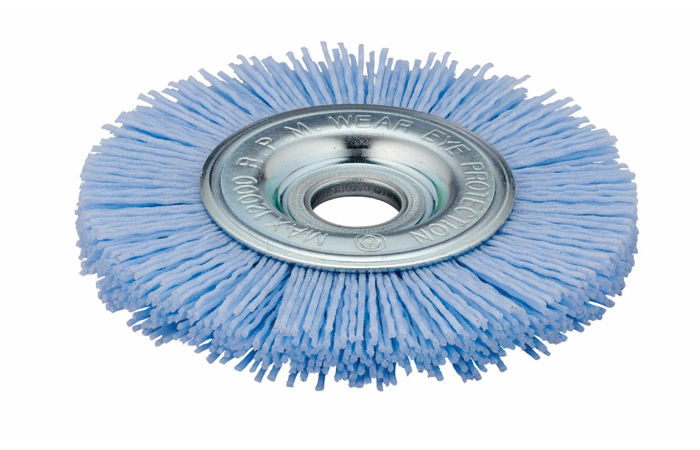 Wheel Brushes
Wheel Brushes offer the greatest flexibility for industrial finishing and deburring on irregular-shaped parts, contoured surfaces and grooves.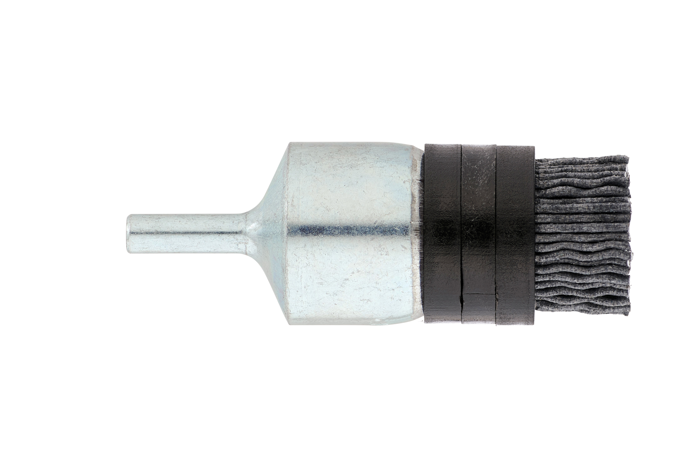 End Brushes
End Brushes deliver targeted finishing and deburring on small flat surfaces, slots, internal part features and recessed areas. Offered in 3/8" to 2-1/2" brush diameters.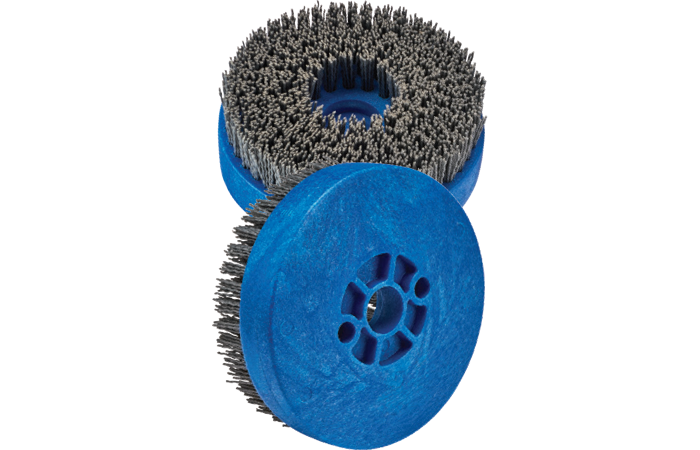 Fine Blanking Disc Brushes
Fine Blanking Disc Brushes are ideal for deburring and edge radiusing on fine-blanked parts and polishing machined surfaces.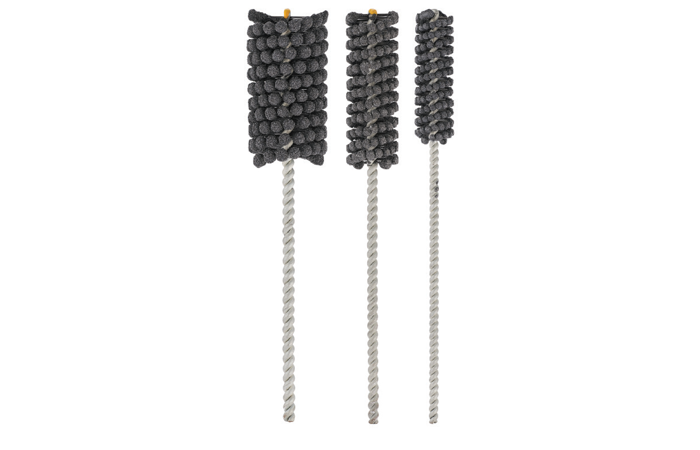 Bore-Hone Brushes
Bore-Hone Brushes are the best choice for heavy duty finishing of internal engine components, bores, cylinders and castings, especially when oil retention is important. Available in standard and heavy duty – 6" to 18" overall brush lengths.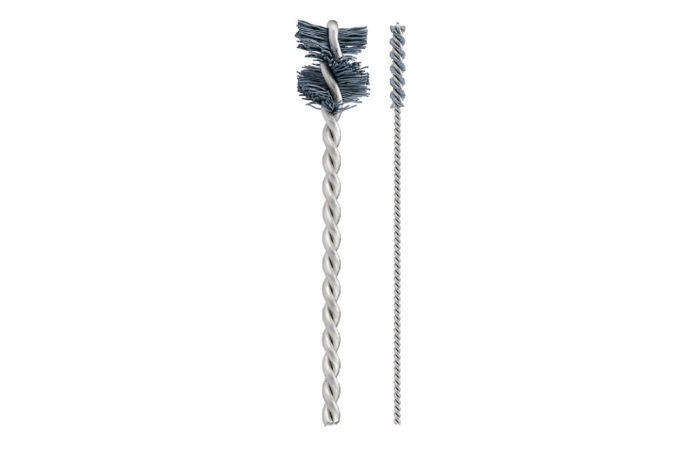 Abrasive Twist Brushes
Abrasive Twist Brushes are great for internal and cross hole deburring, cleaning, and polishing. Available in collet ready shanks or twisted stem and come in a range of filaments and grit from 80 grit (very aggressive) to 1000 grit (for very fine polishing) to finish different parts and components.