Strip Brushes
Strip Brushes are incredibly versatile in shape and size, fill material and length, brush characteristics and applications. If you don't find a standard brush that meets your needs, Tanis can customize strip brushes for an endless number of applications. Many industries rely on strip brushes to provide everything from cleaning and polishing to sealing, weatherstripping, sorting, and transporting to temperature, air, mist, rodent and debris control. 
Types of Strip Brushes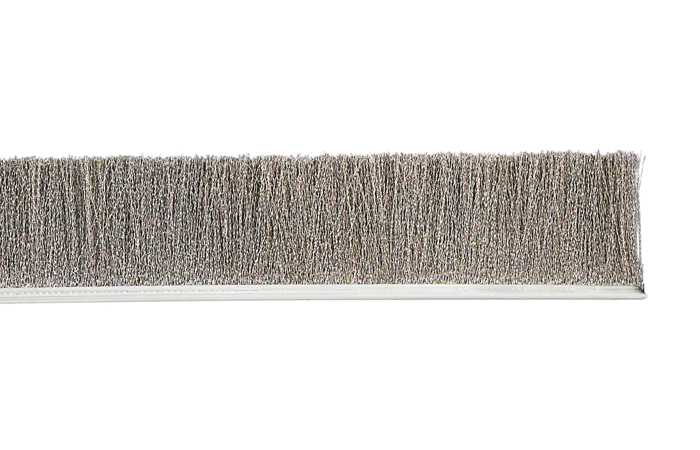 Straight Strip Brush
Straight metal back strip brushes are the most common type of strip brush produced due to their durability and versatile use in countless applications. We offer a variety of filament types including food grade polyester and backing sizes from #2 to #10. If you need a different filament, overall length or trim height, we can tailor to your needs.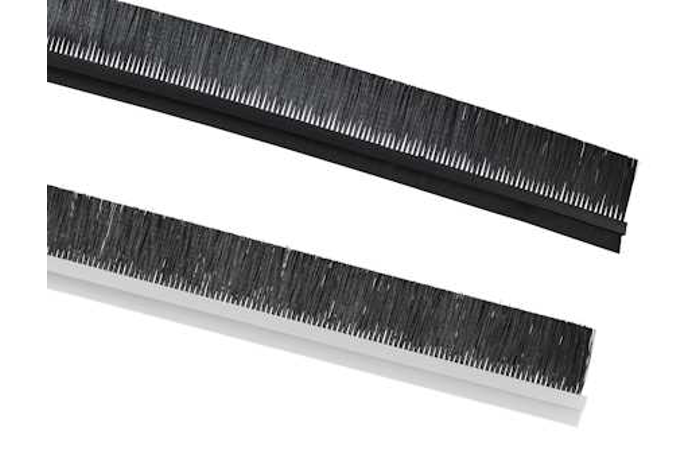 Flexible & Rigid PVC Strip Brushes
Flexible and Rigid PVC Strip Brushes are built with 1 to 3 rows of filament that gets securely stapled directly into the PVC backing so the holder for mounting is built right into the brush. Our standard brushes are offered in level black nylon and horse hair but can be customized if needed.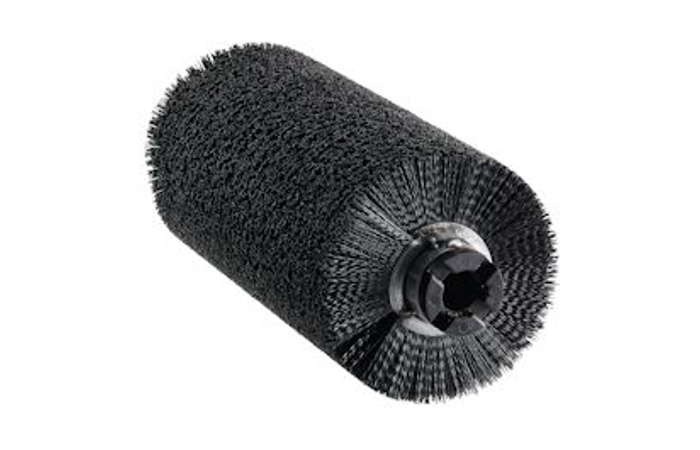 Cylinder or Rotary Strip Brush
If your application calls for a cylinder or rotary brush, we begin with a straight strip brush that gets coiled or wound to the desired density needed. From there, coiled cylinders can be attached to a core, shaft or tube. Cylinder brushes can also be a staple set brush, which offer a variety of different patterns. Cylinder brushes are very customizable.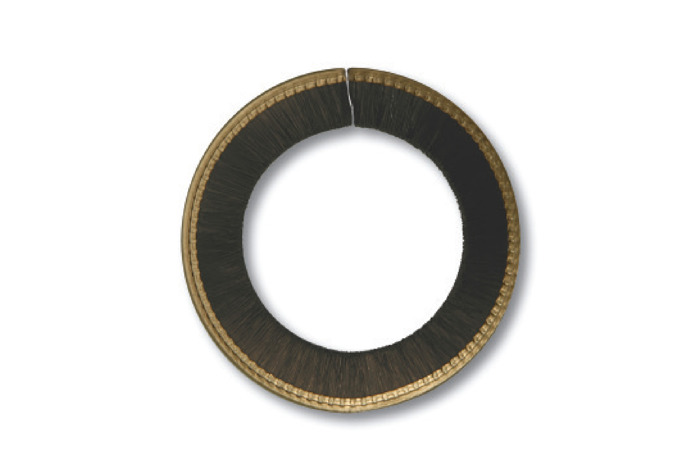 Internal Ring Strip Brush
An Internal Ring Strip Brush is bent into a circle with the filament, the working action of the brush, facing the inside of the circle. It's perfect for sliding parts to be brushed through the center.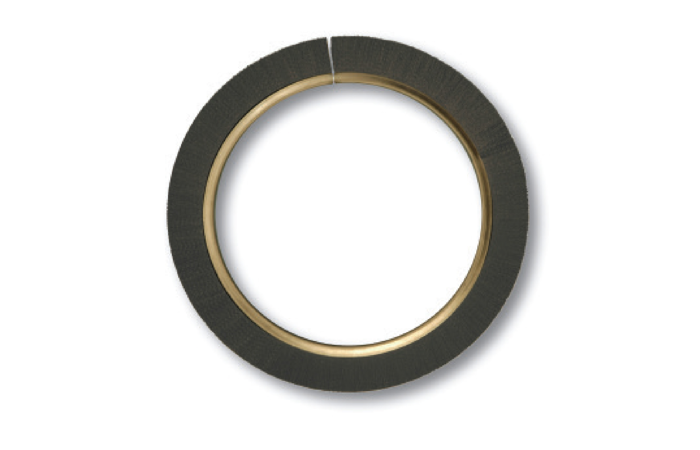 External Ring Strip Brush
An External Ring Strip Brush is bent into a circle with the filament, the working action of the brush, facing outward. Several rings can be mounted together to make a wider brush face. These are used in various cleaning and polishing applications.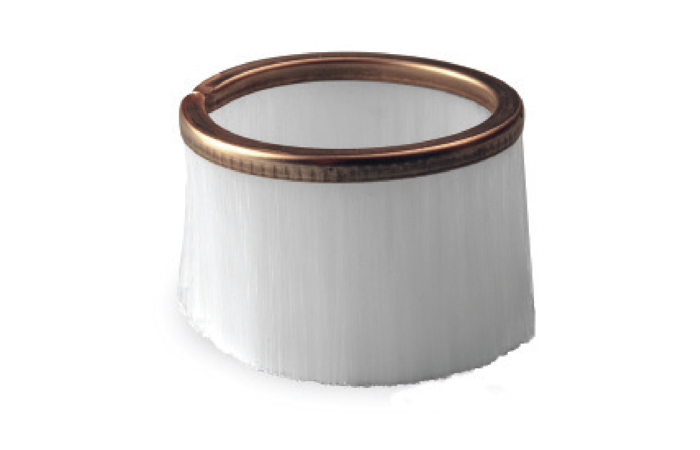 Formed Cup Strip Brush
Our Formed Cup Strip Brush is built in a ring style with the filament strands facing down, which is great for brushing over the top of a surface or product in a sweeping motion.
Standard Strip Brush Backing Sizes

Additional Strip Brush Backing Sizes

Strip Brush Terminology
Metal back strip brushes come in either stainless steel backing for environments that are wet or galvanized steel better suited for dry applications. Overall trim is calculated from the base to the top of the filament whereas visible trim does not account for the backing height. Overall length is measured from end-to-end of the backing. Backing size is calculated by measuring the 'Base' width times the 'Leg' height.