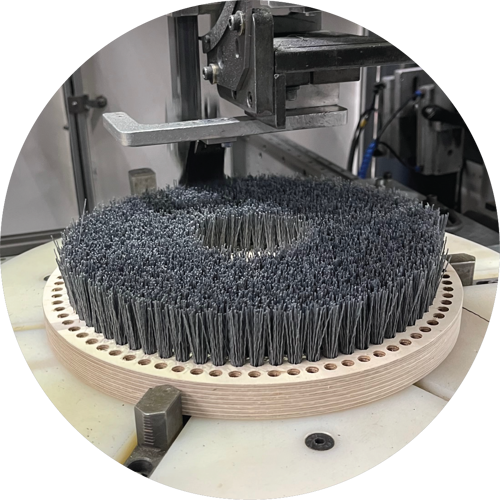 What is a Staple Set Brush?
Staple set brushes are highly customized brushes, manufactured to the specific needs of the application and the equipment.
A staple set brush begins with a plastic or wood block of varying size and shape. From there, holes are predrilled or bored into the block, ready to receive filament. The machine slightly over fills the hole with filament to create the right density and tension while stapling the filament into the block to secure it, creating the final brush.
Pictured here is an abrasive staple wheel brush constructed with a wood base and silicon carbide filament to deburr parts after manufacturing, removing any sharp corners and burrs from the parts.
Types of Staple Set Brushes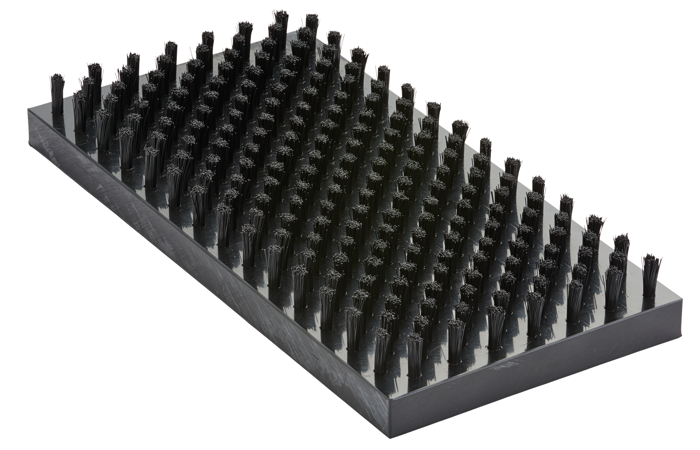 Flat
Most common brush shape and style
Square or rectangular shaped backing
Option to be machined with mounting holes for easy installation
Easiest and most cost effective to design and manufacture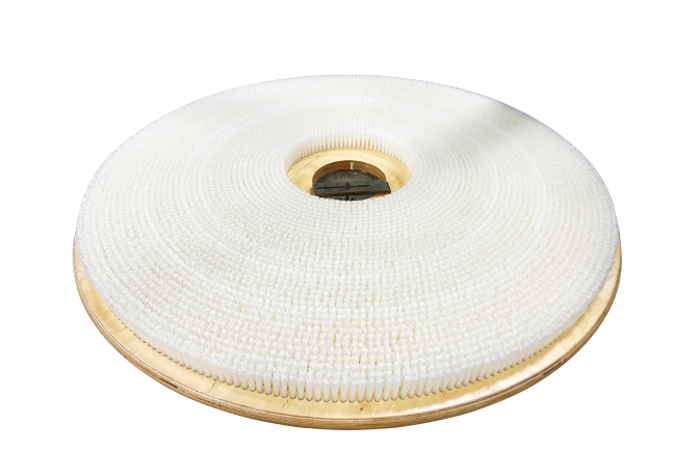 Disc
Round, flat block material
Filament secured only to one side of the brush at a right angle
Option to be machined with a drive hole or mounting holes for easy attachment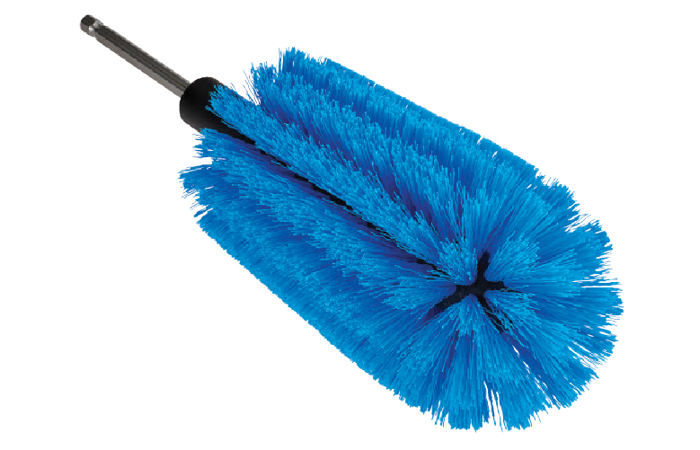 Goblet or Dome
Molded plastic block with domed or mushroom shaped head
Block molded with or without handles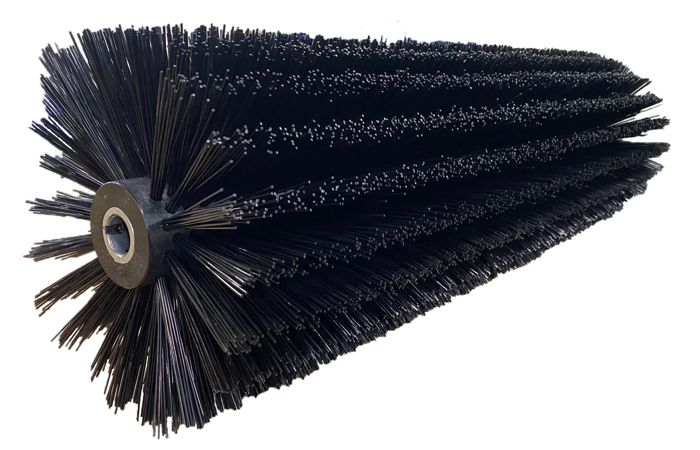 Cylinder/Rotary
Extruded or machined plastic block pressed onto a shaft or core
Urethane based material cast onto shaft or core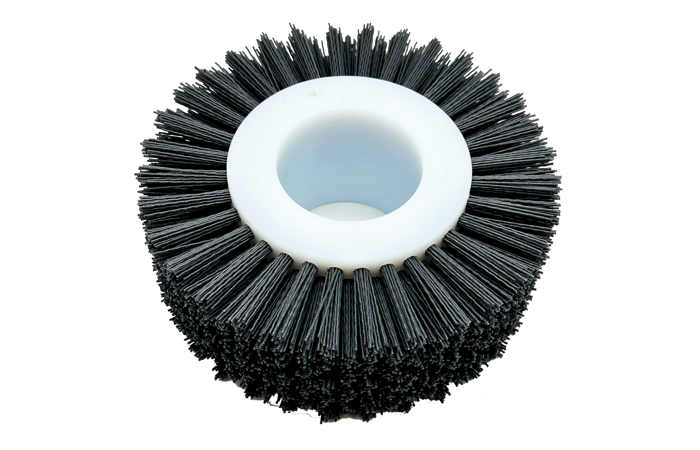 Wheel
Round, flat block material
Filament secured only to one side of the brush at a right angle
Option to be machined with a drive hole or mounting holes for easy attachment
Staple Pattern Options & Terminology