Custom Cylinder Brushes
Cylinder brushes are highly custom brushes that are designed to the needs of an individual application or piece of equipment. Tanis offers cylinder brushes in many sizes, patterns, and filament types based on the function required of the brush. Our team can help you determine the right characteristics for your brush need.
Cylinder brushes can be a densely coiled metal back strip brush attached to a shaft, core or tube or a stapled cylinder that offers more flexibility in the filament pattern.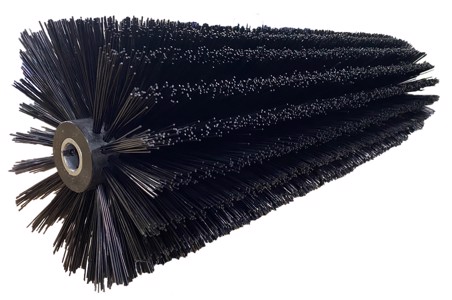 Custom Cylinder Brushes
Tanis has extensive capabilities for manufacturing stapled cylinder brushes. From filament type and trim length to brush size and shape, cylinder brushes are essential to manufacturing and production operations. The brush shown features a heavier diameter polypropylene in a 6" trim stapled into a core for mounting direct to its application.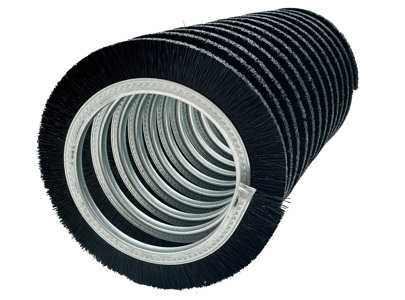 Coiled Cylinder Brushes
A coiled cylinder brush begins as a straight metal back strip brush that gets attached to a core, shaft, or tube and wound under tension to produce the coiled brush. Brush sizes and filaments can vary.
Custom Cylinder Brush Examples