Our Story
Tanis Brush began as a small family business, growing to new heights in its nearly 40-year history. The future for Tanis is bright, focusing on our employees, new talent, quality products, and great partnerships.
Brush Making is an Art and a Science Fine-Tuned Through Learning
In 1987, the Tanis family took the leap and started an industrial brush business, which would turn out to be a game-changer. Over the next three decades, they would pour their heart and souls into their work, growing steadily in size, capabilities and brush offering, becoming a company that felt like a family.
With an operating philosophy centered around providing excellent customer service while learning and growing through engineering new iterations of products. Becoming known in the industry as a go to specialty brush manufacturer.
Over the years, the types of brushes offered by Tanis expanded to include a full lineup of abrasive brushes, flexible strip brushes and beyond.
In 2020, it was announced that the Tanis family would sell the business to a new owner.
On a snowy December day, Nick Mallinger took the helm of Tanis Brush with the excitement of a fresh vision and infinite opportunities to grow on the horizon.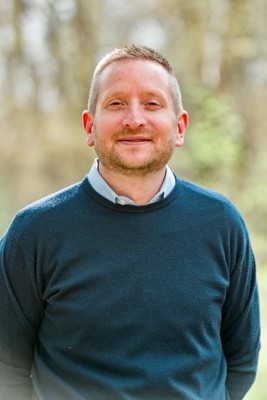 Nick Mallinger, President/CEO of Tanis Brush
"After being a part of my family's roofing business for several decades, it was my dream to have my own business and create a new legacy. Tanis Brush had great products, a family feel, and tons of potential. It's amazing to see how much we've grown already!"
In just a few short years, Tanis Brush has undergone a significant transformation under the leadership of Nick and his team. With the addition of new departments, roles, and the growth of their workforce, the evolution of this business is evident.
Tanis Brush 2.0 remains committed to delivering exceptional service to its customers, providing tailored brush solutions to support their business objectives. Furthermore, there is a renewed emphasis on fostering stronger distributor partnerships throughout the United States and Canada.
The Tanis Brush team takes great pride in its role as a thriving industrial and abrasive brush manufacturer. Crafting brushes is a true combination of art and science, and we understand the importance of continual learning and improvement. Our unwavering goal is to consistently strive for excellence.
At Tanis, we aspire to be your primary partner for all your essential brush requirements. Choose us as your go-to source for top-quality brushes.